O aplicativo Social Film Festival serve para organizar a cultura das salas gratuitas e é desenvolvido em Delphi. Segundo o desenvolvedor, a funcionalidade "permite que você selecione a turma do grupo para assistir ao vídeo, depois você pode dar uma classificação e um comentário. Os dados são gravados no servidor, enquanto há um banco de dados local para evitar uma nova votação ou atualizações futuras. O aplicativo funciona com base em Android e iOS. " A desenvolvedora também o descreve como "Um evento imperdível, que muda seus canais, mas não a atmosfera e a linguagem mágicas, capaz de encantar espectadores e profissionais com a mesma intensidade".
Local na rede Internet
Galeria de capturas de tela
Submit your own showcase app to the Delphi 26th Birthday Showcase Challenge!
---
Register for Python GUI Apps Con 2023 today!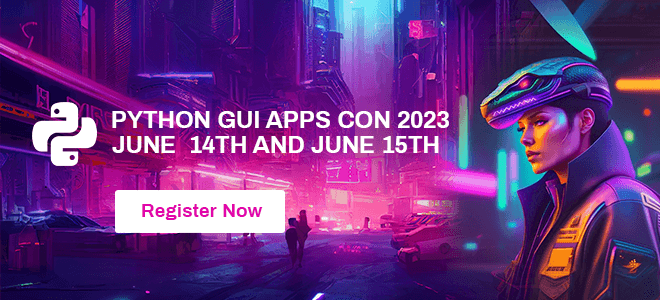 ---