Este software de design de armários de cozinha e quarto foi desenvolvido em Delphi 10.4.1 para ajudar o criador a ser um carpinteiro melhor. De acordo com o desenvolvedor, "O criador começou brincando com o Turbo Pascal, mas sem nenhum treinamento formal em desenvolvimento de software, ele aprendeu sozinho o básico usando Delphi e desenvolveu o software a partir daí." Impressionante!
Características
Facilita o projeto de armários de cozinha e quarto
Simplifica a criação de projetos de planta baixa
Gera listas de corte e cotações em minutos
Salva automaticamente todas as alterações nos projetos
Permite alterações nas configurações padrão
Oferece visualização na tela de unidades com listas de corte
Calcula os componentes da unidade à medida que as unidades são adicionadas
Ativa a impressão e salvamento de instantâneos de visualização
Cria visualizações 2D e 3D.
Facilita a contabilidade (depósitos recebidos, pagamentos feitos, faturamento, extratos de trabalho, extratos de clientes, resumo de trabalho, resumo anual)
Local na rede Internet
Galeria de capturas de tela
Submit your own showcase app to the Delphi 26th Birthday Showcase Challenge!
---
Register for Python GUI Apps Con 2023 today!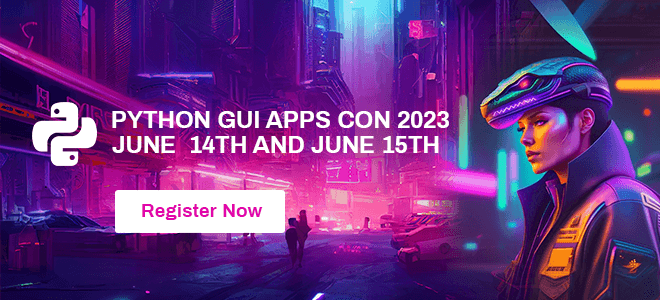 ---