Proprietários e locadores acessam o SGC Online para obter informações sobre seus respectivos condomínios e é desenvolvido pela Delphi. Segundo a incorporadora "O Sistema de Gestão de Condomínios Online, é uma ferramenta que aproxima o proprietário de seu administrador e de seu Destinatário. Os serviços online facilitam a vida de todos, com maior qualidade, comodidade, agilidade e transparência na prestação de contas. A utilização destes As facilidades estão à disposição de qualquer condomínio que tenha acesso à Internet, seja em casa, no trabalho, em salas públicas de Internet, ou mesmo em viagem, sendo que em alguns serviços é necessária impressora (como para emissão). 2ª via da fatura). Acesse todas as Informações do Condomínio através deste aplicativo ":
2ª via de faturas
Reservas de quartos
Leituras do medidor de consumo
Lista padrão
Relatórios
Demonstração interativa
Atas e avisos
Fotos de obras
Gráficos estatísticos
Comparação Interativa
Documentos
Mensagens e notificações
Processos e Ações
Blue print
Relatórios de Gestão
Relatórios Contábeis
Relatórios financeiros
Álbum de condomínio
Acesso a vários condomínios
Assembléia Online
Local na rede Internet
Google Play
Galeria de capturas de tela
Submit your own showcase app to the Delphi 26th Birthday Showcase Challenge!
---
Register for Python GUI Apps Con 2023 today!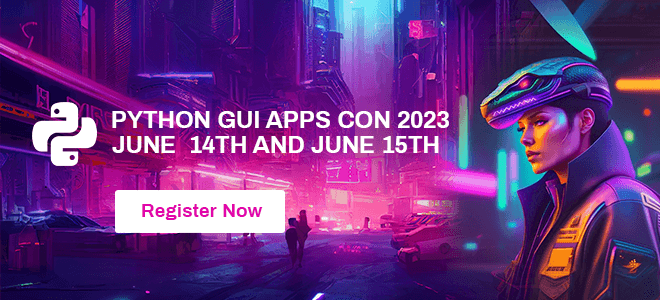 ---