Ce programme d'interface utilisateur graphique Windows construit avec Delphi est facile à utiliser. C'est une application open source sur laquelle vous pouvez faire glisser et déposer des fichiers pour recevoir la somme MD5 du fichier très rapidement et facilement. Selon le développeur, « Les outils de développement utilisés sont Delphi 10.4.1 utilisant le composant Indy et vous pouvez simplement déposer des fichiers et cliquer sur le bouton EXÉCUTER. » Ceci est un autre excellent utilitaire intégré à Delphi.
Site Internet
Galerie de captures d'écran
Submit your own showcase app to the Delphi 26th Birthday Showcase Challenge!
---
Register for Python GUI Apps Con 2023 today!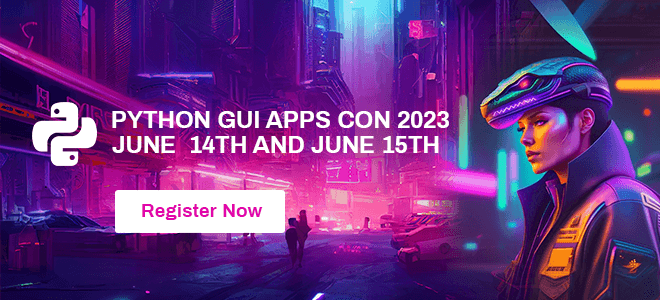 ---