SiteZilla es una forma moderna de administrar la entrega de materiales en el sitio y está integrado en Delphi FireMonkey. Según el desarrollador, "Los usuarios piden artículos seleccionando la parcela, luego los artículos y la cantidad que necesitan. Los artículos pueden tener una cantidad mínima o máxima permitida (establecida por usted). Se envía un mensaje a los dispositivos de los conductores mostrándoles qué deben entregarse y a qué parcela. Los conductores tocan la pantalla para indicar cuando el artículo está en camino y nuevamente cuando el artículo ha sido entregado. Una vez entregado, el artículo se elimina de la pantalla. Un backend de Delphi para permitir la entrega de materiales a las parcelas de construcción. SiteZilla le ahorrará tiempo, estrés y hará que su sitio sea más eficaz. SiteZilla ha configurado funciones que se pueden ampliar. Los usuarios pueden ser empresarios, administradores o conductores ".
Sitio web
Galería de capturas de pantalla
Submit your own showcase app to the Delphi 26th Birthday Showcase Challenge!
---
Register for Python GUI Apps Con 2023 today!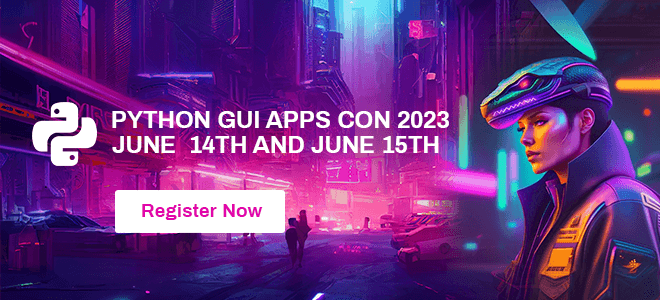 ---