GBEPad es un editor de archivos de texto simple, rápido, completo y gratuito para Windows y está desarrollado en Delphi. Según el desarrollador "su ligereza, eficiencia y posibilidades lo convierten en el compañero ideal para los desarrolladores pero también para todos los usuarios que manejan archivos de texto con regularidad. Tiene muchas opciones de configuración para satisfacer mejor las expectativas del usuario. GBEPad es un editor de texto gratuito como NotePad ++ con un muchas características (cliente FTP, cursor múltiple, soporte Emmet, opciones de búsqueda grandes, abrir archivos grandes, comparar dos archivos …). Al principio, (2004) GBEPad se compiló con Delphi 7, y ahora se compila con Delphi Sydney. GBEPad es una aplicación VCL. También puedes configurar tus herramientas (compiladores, otras herramientas …). Por defecto, GBEPad viene con 35 resaltadores de sintaxis para los principales lenguajes de programación. Puedes adaptar estos resaltadores según tus necesidades pero también cree nuevos. En la página Extensiones encontrará otros resaltadores que se pueden descargar por separado ".
Sitio web
Galería de capturas de pantalla
Submit your own showcase app to the Delphi 26th Birthday Showcase Challenge!
---
Register for Python GUI Apps Con 2023 today!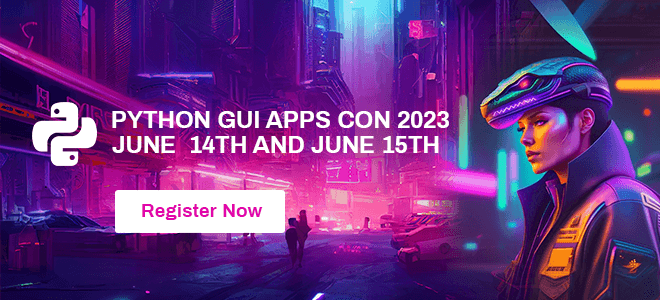 ---