Una aplicación que le permite buscar / encontrar glifos almacenados en su disco duro y obtener una vista previa para usarla en sus aplicaciones y está construida en Delphi. Esta es una aplicación de productividad para ayudarlo a organizar glifos en su máquina. También tiene un estilo VCL oscuro como opción, lo cual es bueno. Aplicaciones como esta son realmente buenos ejemplos de cómo una idea para una utilidad como esta puede llevarse a un producto final en Delphi y aumentar la productividad de sus usuarios.
Sitio web
Galería de capturas de pantalla
Submit your own showcase app to the Delphi 26th Birthday Showcase Challenge!
---
Register for Python GUI Apps Con 2023 today!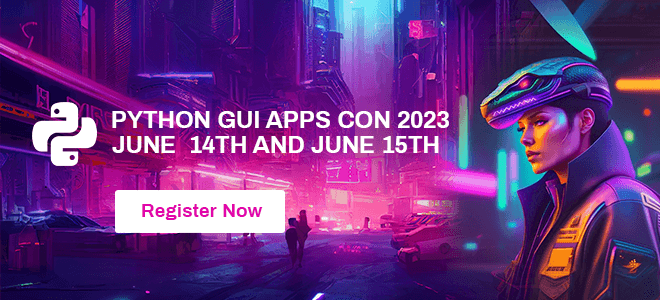 ---