AltU es una herramienta integrada para el IDE de Delphi que acelera el proceso de encontrar y agregar las unidades apropiadas para ser incluidas en la sección de usos y está construida en Delphi. Según el desarrollador, "Esta herramienta escanea y almacena en caché todos los tipos, funciones y constantes, para permitir un desarrollo de aplicaciones rápido y sin problemas. Luego, puede encontrar todas las unidades que contienen un nombre dado, mostrarlas para que el usuario elija y agregar la unidad apropiada a una sección de usos, todo bajo un atajo de tecla simple 'Alt + U' directamente desde el IDE. El almacenamiento en caché de toda la información crucial reduce el tiempo de búsqueda a alrededor de 0,3 s (aproximadamente 1 000 000 de entradas en caché). Los tiempos en los que un desarrollador tenía que recordar las unidades exactas en las que se declaraban varios tipos y funciones acaban de llegar a su fin ".
Sitio web
Galería de capturas de pantalla
Submit your own showcase app to the Delphi 26th Birthday Showcase Challenge!
---
Register for Python GUI Apps Con 2023 today!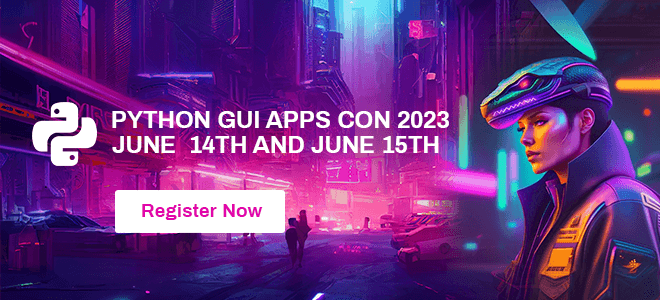 ---