Esta aplicación está en idioma tayiko para niños en edad escolar llamado Dovtalab2020 y la aplicación está construida en Delphi. Según el desarrollador, "esta aplicación es para aquellos que quieren ser estudiantes. Cuenta con 18000 y 3 pruebas típicas de 12 asignaturas escolares. También tiene un sistema de calificación donde se mostrará la calificación de los alumnos ". La descripción de la aplicación en Google Play es"El Programa Solicitante 2020 finalmente se completó con la solicitud de muchos solicitantes y estará disponible para todos los solicitantes. Pruebe el programa y aproveche sus oportunidades y prepare sus conocimientos para prepararse para los exámenes de ingreso. El programa incluye 14 materias de ingreso y tiene más de 15,000 preguntas y respuestas simples, relevantes y abiertas en su base de datos. La última característica del programa es un informe general de los sujetos sobre los últimos 10 resultados en forma de calificaciones. Manejas tu conocimiento día a día y tratas de mantener tu clasificación alta ".
Google Play
Galería de capturas de pantalla
Submit your own showcase app to the Delphi 26th Birthday Showcase Challenge!
---
Register for Python GUI Apps Con 2023 today!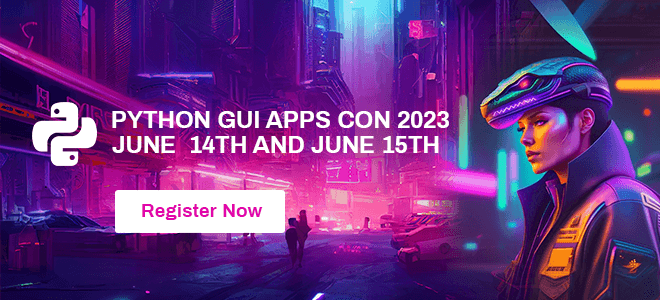 ---