OmniTime es un software de gestión de tiempo y asistencia desarrollado en Delphi. Según lo declarado por el desarrollador,"Omnitime es un software simple, fácil de usar y flexible que garantiza una amplia gama de configuraciones. Es adaptable a todos los patrones de trabajo y a todos los sectores laborales. Omnitime es la solución líder de su tipo en la industria. Optimiza su proceso de gestión del tiempo de trabajo a través de 1) Visualizar en todo momento el estado real y detallado de las ausencias, de las horas trabajadas y su pago relativo. 2) Optimice la rentabilidad de sus equipos. 3) Obtenga información confiable y creíble 4) Evalúe de manera pertinente la eficiencia de sus equipos calculando el tiempo de pausa en relación al tiempo trabajado. Puede establecer horarios fácilmente personalizables en función de los turnos de trabajo. Puede establecer un enlace con su software de nómina para notificarle de cualquier ausencia injustificada. Puede gestionar las horas extras de acuerdo con el código laboral.Puede crear alertas en caso de superarse la jornada laboral convencional lo que asegura el respeto del código laboral vigente. Puede detectar presencia no autorizada en el lugar de trabajo ".
Sitio web
Galería de capturas de pantalla
Submit your own showcase app to the Delphi 26th Birthday Showcase Challenge!
---
Register for Python GUI Apps Con 2023 today!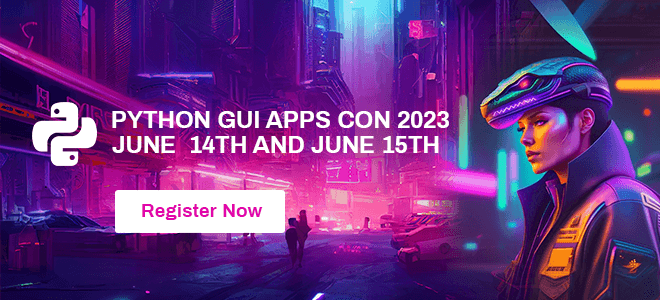 ---