Zusi es una simulación de conducción de trenes en 3D en tiempo real que utiliza gráficos MS DirectX. Se utiliza para la formación de conductores en muchas empresas ferroviarias (la mayoría de ellas en Alemania). También está disponible una versión hobby para entusiastas. Según el desarrollador, "Zusi 3 Professional ofrece EVU, empresas de formación, universidades, etc. amplias oportunidades para formar a los conductores en numerosos aspectos operativos, tanto con fines de formación y perfeccionamiento como con fines de seguimiento. Al desarrollar el simulador, se hizo especial hincapié en poder implementar soluciones amigables para el cliente en términos financieros y técnicos a través de un concepto flexible de software y hardware ". Adicionalmente,"La versión hobby de Zusi 3 es especialmente adecuada para conductores de trenes aficionados ambiciosos. Pero incluso los principiantes pueden familiarizarse con el tema gracias a diversas ayudas. Para los usuarios principiantes y avanzados, por ejemplo, es posible configurar los sistemas de seguridad un poco menos estrictos para que sea más fácil comenzar ".
Sitio web
Galería de capturas de pantalla
Submit your own showcase app to the Delphi 26th Birthday Showcase Challenge!
---
Register for Python GUI Apps Con 2023 today!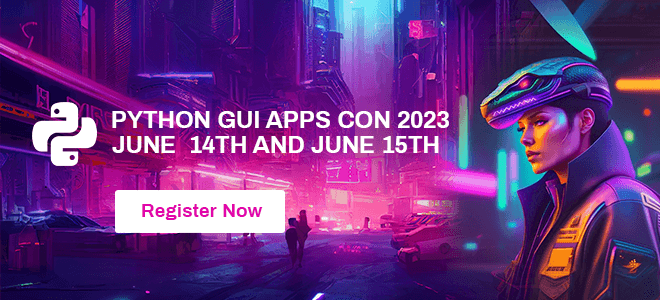 ---