Altexa Backup es una aplicación de respaldo modular, que permite diferentes tipos de respaldo (piense: copiar, archivar) y diferentes módulos de almacenamiento (local, ftp, s3, gdrive, incluso a medida) y está desarrollado en Delphi. Según lo declarado por el desarrollador,"Pure Delphi, servicio de Windows, GUI, trabajador basado en consola para tareas en segundo plano, icono de bandeja, actualización automática, subsistema de registro completo, i18n completo. Aún más útil es el uso de AltexaBackup de la tecnología de Windows conocida como Volume Shadow Copy, también conocida como la capacidad de respaldar archivos que están abiertos y bloqueados por alguna otra aplicación. ¿Qué tan molesto sería tener que asegurarse de cerrar Outlook todas las noches para asegurarse de que la copia de seguridad se realice correctamente? Todo esto es manejado de forma transparente por el motor de respaldo. Tenga en cuenta que Shadow Copy solo se puede utilizar si su versión de AltexaBackup y Windows comparten la misma arquitectura: 32 bits o 64 bits. Si está utilizando una versión reciente de Windows (Windows 10, por ejemplo), es probable que sea de 64 bits. Deberá descargar la versión correcta del paquete de copias de seguridad.Proporcionamos versiones de 32 bits y 64 bits; si hay una discrepancia, los registros del programa se lo informarán ". 
Sitio web
Galería de capturas de pantalla
Submit your own showcase app to the Delphi 26th Birthday Showcase Challenge!
---
Register for Python GUI Apps Con 2023 today!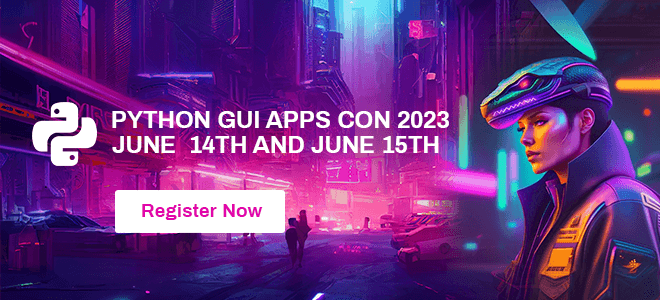 ---