Com Ramengo Bike você pode visualizar suas atividades de dados em tempo real, como um computador de bicicleta real. Você pode ver os detalhes sobre as distâncias, tempos, velocidades, cadência de pedalada, freqüência cardíaca, a rota em um mapa geográfico, atividade gráfica, os gradientes do conjunto de pistas e muito mais. O aplicativo Android é desenvolvido em Delphi.
De acordo com o desenvolvedor e as informações listadas no Google Play, "Usando sensores GPS e Bluetooth para frequência cardíaca e velocidade / cadência, você pode ver"
Km total, tempo total
Velocidade, velocidade máxima, velocidade média
BPM, BPM AVg% BPM, BPM Avg%,% Max BPM, BPM% Max Médio
Zona de intensidade cardíaca
Cadência, cadência 0, cadência média
Calorias
Descida, subida
Latitude, Longitude, Altitude
Segmentos e caminhos
Mapas Geográficos
Gráficos
Alertas sonoros
Vida útil da bateria, nível de bateria
Hora, data
Local na rede Internet
Google Play
Galeria de capturas de tela
Submit your own showcase app to the Delphi 26th Birthday Showcase Challenge!
---
Register for Python GUI Apps Con 2023 today!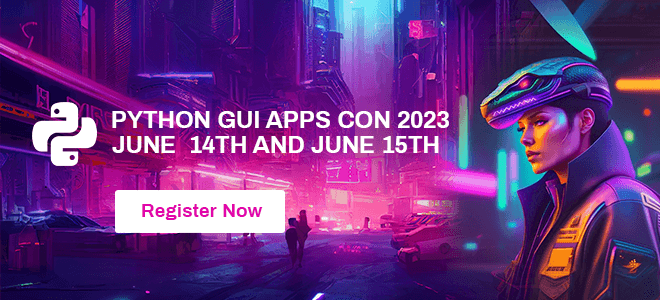 ---