Um aplicativo que permite pesquisar / encontrar facilmente glifos armazenados em seu disco rígido e visualizá-los para uso em seus aplicativos e é construído em Delphi. Este é um aplicativo de produtividade para ajudá-lo a organizar glifos em sua máquina. Ele também possui um estilo VCL escuro como uma opção, o que é bom. Aplicativos como esse são ótimos exemplos de como uma ideia para um utilitário como esse pode ser levada a um produto final no Delphi e aumentar a produtividade dos usuários.
Local na rede Internet
Galeria de capturas de tela
Submit your own showcase app to the Delphi 26th Birthday Showcase Challenge!
---
Register for Python GUI Apps Con 2023 today!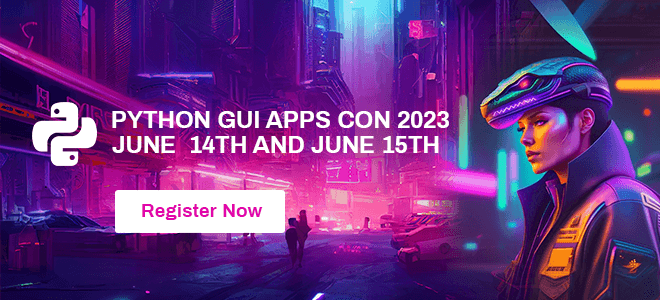 ---