ForPrompt Studio projetado para ambientes de transmissão ao vivo e pode ser usado em todos os níveis de estúdio de transmissão e é desenvolvido em Delphi. De acordo com Serkan Şahinoğlu, o desenvolvedor, "é compatível com todos os principais sistemas de redação via protocolo MOS. Uma solução abrangente e inestimável para transmissões ao vivo desafiadoras. Você pode usar o software em estúdios, conferências, filmagem de vídeo para o youtube. Você pode gerenciar remotamente dispositivos como RF, Caneta, Pedal, Jog & Shuttle. "
Características:
Interface Multilíngüe
Editor Smart Rich Text
Suporte total a Unicode e edição da direita para a esquerda
Janela de visualização
Textos atualizados automaticamente
Enviar mensagens de texto, relógio e contagem regressiva para o apresentador
Importar formatos de arquivo Rich Text nativo (pdf, docx, pptx, rtf, html, txt)
Fluxo de texto suave
Atualização ao vivo durante o prompt
Renderização de texto rápida e dinâmica
Algoritmo de atualização inteligente ao vivo
Dimensionamento de tela inteligente
Configurações de desempenho
Suporte para cartões Decklink com saída HD / SD SDI
Suporte para vários monitores
Display Flip
Sensibilidade e controles de velocidade geral
Dispositivos de controlador Plug & Play e controladores remotos RF
Lista de status dos dispositivos do controlador (como bateria, distância, etc.)
Suporte MOS com todas as versões de soquete
Atualização do MOS Live durante o prompt
ForPrompt Studio é totalmente desenvolvido com Delphi!
16.000 linhas de código
27 unidades
39 classes
1100 função
10 meses de tempo de desenvolvimento
Local na rede Internet
Galeria de capturas de tela
Submit your own showcase app to the Delphi 26th Birthday Showcase Challenge!
---
Register for Python GUI Apps Con 2023 today!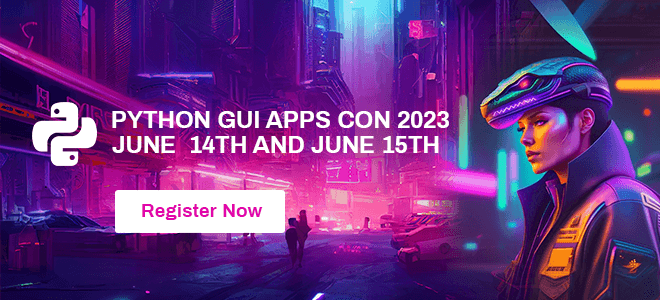 ---