ALLConverter est un convertisseur vidéo et audio facile à glisser-déposer et il est alimenté par Delphi. Selon le développeur, «c'est un convertisseur vidéo qui convertit presque tous les formats. Après la conversion, vous pouvez recevoir un fichier prêt à regarder sur votre iPhone, iPad, iPod, MP4, DVD, GPS, KIN One & Two, Apple TV, Zune, PSP, Walkman, Archos, Innovative Zen, iRiver PMP, Sandisk Sansa et autres appareils vidéo et portables portables, lecteurs MP4 / MP3, PS3, Wii, Xbox360, etc. En utilisant d'autres convertisseurs, vous serez forcément confus lorsque vous manipulez des paramètres difficiles, ou avez besoin d'une vaste connaissance des paramètres techniques de l'image, qui fait de la conversion un travail très désagréable. Ce convertisseur vous aide à ajuster facilement les paramètres audio et vidéo, ce qui facilite la conversion. » Les coins arrondis de cette application montrent vraiment les options fournies par un développement natif tel que Delphi.
Site Internet
Galerie de captures d'écran
Submit your own showcase app to the Delphi 26th Birthday Showcase Challenge!
---
Register for Python GUI Apps Con 2023 today!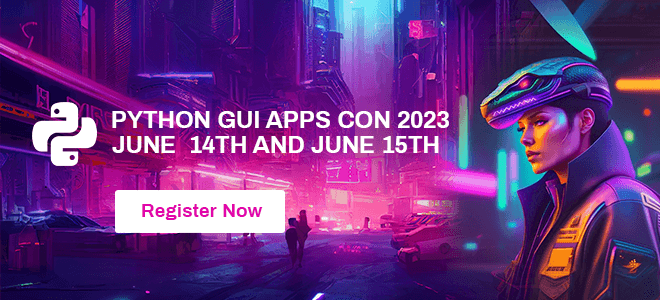 ---