CaseTalk Modeler est la pièce maîtresse de la gamme de produits des développeurs et il est construit en Delphi. Modeler vous permet de capturer avec précision les connaissances de l'expert du domaine en utilisant une méthode connue sous le nom de modélisation orientée factuelle. Il s'agit d'une méthode conceptuelle exempte de tout biais technologique, capturant les connaissances dans un format de langage naturel.
Bien qu'aucun biais technique n'existe dans la méthode, le Modeler est capable de générer des artefacts technologiques qui permettent aux utilisateurs de valider verbalement en utilisant le langage naturel à chaque étape du processus. Cela unit le I (Information) et T (Technologie). Les parties impliquées côté business peuvent désormais à la fois spécifier et valider le modèle d'information, sans avoir à se sacrifier en utilisant leur propre langage.
CaseTalk est construit sur la théorie élégante et substantielle connue sous le nom de modélisation de l'information entièrement orientée vers la communication (FCO-IM). FCO-IM est le successeur le plus important de la méthode bien connue NIAM. À l'origine, NIAM a présenté une nouvelle façon de modéliser les bases de données, mais a finalement évolué en tant que méthode verbale de modélisation de l'information générique. Pour plus d'informations, vous pouvez en savoir plus dans la collection de divers articles sur le site Web du développeur.
Site Internet
Galerie de captures d'écran
Submit your own showcase app to the Delphi 26th Birthday Showcase Challenge!
---
Register for Python GUI Apps Con 2023 today!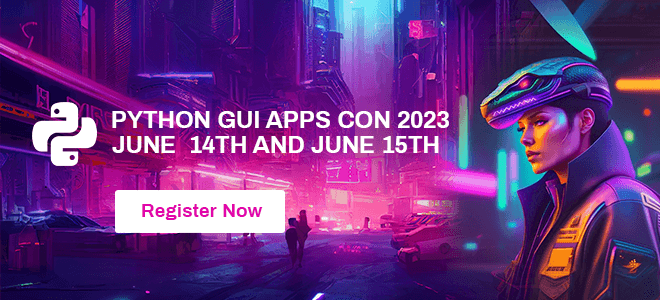 ---