L'EDI de RAD Studio dispose d'un gestionnaire de packages appelé GetIt intégré qui vous permet de parcourir, télécharger, acheter et installer des packages. Les packages fournissent des bibliothèques, des composants, des extensions IDE, des SDK, des styles, des exemples, etc. Les packages disponibles dans le gestionnaire de packages peuvent être parcourus sur le   site Embarcadero GetIt et installés dans l'EDI ou via une ligne de commande. De plus, la dernière liste des nouveaux packages ajoutés dans le gestionnaire de packages GetIt est disponible via le  flux RSS .
GetIt peut aider les clients à découvrir des bibliothèques précieuses et à les installer facilement dans l'EDI, plus il est destiné à simplifier la migration d'une version de RAD Studio à la suivante, en s'assurant que ces bibliothèques sont disponibles lors de la publication afin qu'un projet existant puisse être facilement migré après un téléchargement rapide des bibliothèques requises.
Vous pouvez installer des packages à partir de GetIt via la ligne de commande: GetItCmd
1

2

3

4

5

6

7

8

9

10

11

12

13

14

15

16

17

18

19

20

21

22

GetIt

Package

Manager

-

Version

7

.

0

Copyright

c

2019

Embarcadero

Technologies

,

Inc

.

All

Rights

Reserved

.

Install

Item

[

s

]

separated

with

';'

Uninstall

Item

[

s

]

separated

with

';'

User

name

for

proxies

with

required

authentication

.

Password

for

proxies

with

required

authentication

.

The

user

accepts

EULA

[

s

]

of

downloaded

package

[

s

]

.

-verb

:

[

Quiet

/

Minimal

/

Normal

/

Detailed

]

Specifies

the

verbose

level

for

console

output

messages

.

-listavailable

:

[

Filter

by

substring

]

List

all

avilable

packages

from

package

source

.

-filter

:

[

All

/

Free

/

Acquired

/

Installed

]

.

Default

[

Installed

]

.

-sort

:

[

Name

/

Vendor

]

.

Default

[

Name

]

.

-r

Custom

registry

subkey

for

saving

.
Un certain nombre de bibliothèques nouvelles ou mises à jour ont été ajoutées à Embarcadero GetIt en décembre 2020. Jetez un coup d'œil!
Réduisez les temps de compilation C ++ jusqu'à 50x! 29 janvier 2021
Licence: gratuite avec abonnement de mise à jour actif
.
nrComm Lib fournit des outils pour effectuer les tâches de communication série et l'accès aux périphériques. Il a des solutions prêtes à: série LPT ports RS232, USB, Bluetooth, hid, modbus, gsm, sms et others.29 janvier 2021
Trial
.
Sempare Template Engine pour Delphi permet une manipulation flexible du texte. Il peut être utilisé pour générer des e-mails, html, code source, xml, configuration, etc. 28 janvier 2021
GPL v3.0 ou Sempare Commercial
.
Microframework qui permet de développer des applications web Pascal 28 janvier 2021
LGPL v2.1
.
Cadre de création d'applications Web modernes 27 janvier 2021
Commercial
.
TMS VCL WebGMaps est un ensemble de composants avec une configurabilité étendue pour l'intégration de Google Maps dans Delphi et C ++ Builder. Différents modes de carte sont disponibles et des informations cartographiques supplémentaires peuvent être displayed.20 janvier 2021
Commercial
.
Créer des applications modernes prospectifs et riche en fonctionnalités de Windows plus rapide avec plus de 600 composants dans un argent et un gain de temps pour bundle Delphi et C ++ Builder20 janvier 2021
Commercial
.
TMS VCL Cloud Pack est une bibliothèque de composants Delphi et C ++ Builder permettant d'utiliser de manière transparente tous les principaux services cloud tels que Facebook, Twitter, OneDrive, Google Drive, iCloud, Amazon cloud drive, LinkedIn, Paypal, Trello, Youtube et bien d'autres … 20
Publicité janvier 2021
Composants graphiques riches en fonctionnalités et non compatibles DB pour les données commerciales, statistiques, financières et scientifiques 20 janvier 2021
Commercial
Ajouter la flexibilité et la puissance dans vos applications avec les scripts natif Pascal ou Basic et IDE complet avec le designer de forme visuelle, inspecteur d'objets, et more.20 janvier 2021
Commercial
Bibliothèque cliente de messagerie multiplateforme mettant en œuvre la spécification MQTT complète 19 janvier 2021
Commercial
Fonctionnalités complètes Implémentation FireMonkey pour la plate-forme Linux 19 janvier 2021
Licence logicielle Embarcadero
.
Ensemble de composants pour un véritable développement d'applications macOS natives. Aucun compromis: un look and feel 100% macOS! 18 Jan 2021
Publicité
Ensemble de composants pour un véritable développement d'applications iOS natives. Aucun compromis: 100% performances iOS, 100% look iOS, 100% composants iOS, 18 janvier 2021
Commercial
Utilisez un ensemble de contrôles d'interface utilisateur pour maîtriser le développement d'applications dans VCL, FMX et LCL. Inclut la grille, le planificateur, l'arborescence, l'éditeur enrichi, la barre d'outils,… 18 Jan 2021
Commercial
Composant graphique entièrement multiplateforme pour le développement VCL, FMX et LCL conçu pour les données commerciales, statistiques, financières et scientifiques.18 janvier 2021
TMS FNC Blox offre multi-plateforme et cross-schématisation framework / composants pour Windows d' organigrammes, iOS, Mac OS, Android, Linux, Raspbian.18 janvier 2021
Commercial
Ensemble de composants entièrement multiplateformes à source unique pour le développement d'applications de bureau et mobiles pour Windows, Mac OS-X, iOS et Android18 janvier 2021
Commercial
TMS FMX Cloud Pack est une bibliothèque de composants Delphi et C ++ Builder pour utiliser de manière transparente tous les principaux services cloud tels que Facebook, Twitter, OneDrive, Google Drive, Amazon cloud drive, LinkedIn, Paypal, Trello, Youtube et bien d'autres… 18 janvier 2021
Commercial
Suite de composants puissante, étendue et flexible pour la génération et la manipulation de rapports et de fichiers Excel natifs pour VCL et FMX.18 janvier 2021
Commercial
Package de communication qui permet d'accéder aux ports série sous Windows. L'architecture événementielle offre les meilleures performances possibles et permet à tous les outils nécessaires pour fonctionner dans le background.18 janvier 2021
Commercial
Profileur de code source pour mesurer le temps d'exécution des applications 64 et 32 ​​bits développées avec Delphi. Les goulots d'étranglement sont facilement détectés à l'aide d'un visualiseur confortable.12 janvier 2021
Freeware
---

---
Enter the Enterprise Software Development Article Challenge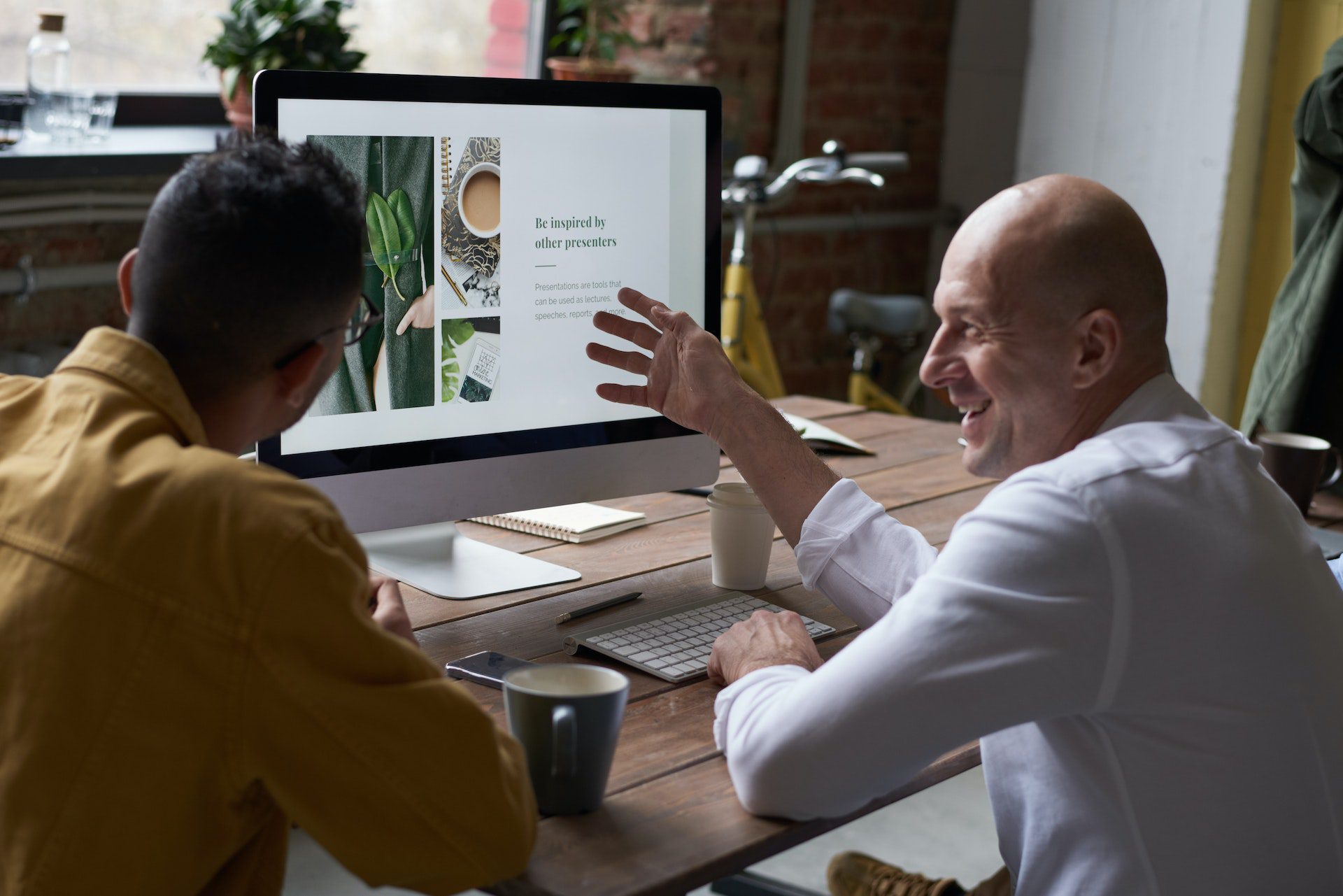 ---