MySQL Backup es una aplicación de copia de seguridad y restauración de bases de datos MySQL desde un dispositivo Android a través de Internet y la aplicación se crea en Delphi. No parece que esté disponible a través de Google Play, sino a través de una tienda de Android de terceros llamada SlideMe. Es compatible con servidores MySQL: 6.0, 5.6, 5.5, 5.1, 5.0, 4.1, 4.0, 3.23. Algunas de las características incluyen:
Haga una copia de seguridad de las bases de datos MySQL en el dispositivo Android conectándose directamente.
Restaurar bases de datos MySQL.
Acceso directo a servidores MySQL.
Requisitos del sistema:
* Dispositivo Android basado en CPU ARMv7 (99% dispositivos Android basados ​​en ARMv7)
* Sistema operativo Android: 4.1.2 o posterior
Sitio web
Galería de capturas de pantalla
Submit your own showcase app to the Delphi 26th Birthday Showcase Challenge!
---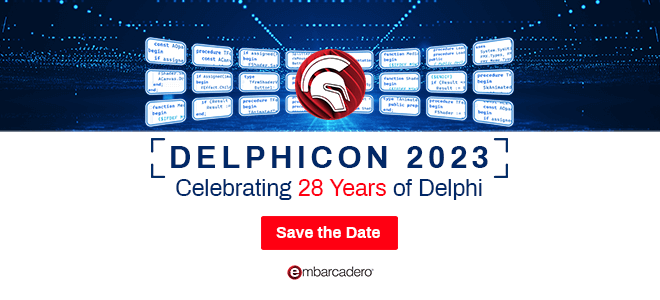 ---