Con Ramengo Bike puede ver sus actividades de datos en tiempo real, como una computadora de bicicleta real. Puede ver los detalles sobre las distancias, los tiempos, las velocidades, la cadencia de pedaleo, la frecuencia cardíaca, la ruta en un mapa geográfico, la actividad gráfica, las pendientes del conjunto de pistas y más. La aplicación de Android está desarrollada en Delphi.
Según el desarrollador y la información que aparece en Google Play, "Con los sensores GPS y Bluetooth para la frecuencia cardíaca y la velocidad / cadencia, puedes ver"
Km total, tiempo total
Velocidad, velocidad máxima, velocidad media
BPM, BPM AVg% BPM, BPM Avg%,% Max BPM, BPM% Max Medio
Zona de intensidad cardíaca
Cadencia, cadencia 0, cadencia media
Calorías
Descenso, ascenso
Latitud, longitud, altitud
Segmentos y rutas
Mapas geográficos
Gráficos
Alertas sonoras
Duración de la batería, nivel de la batería
Hora Fecha
Sitio web
Google Play
Galería de capturas de pantalla
Submit your own showcase app to the Delphi 26th Birthday Showcase Challenge!
---
Register for Python GUI Apps Con 2023 today!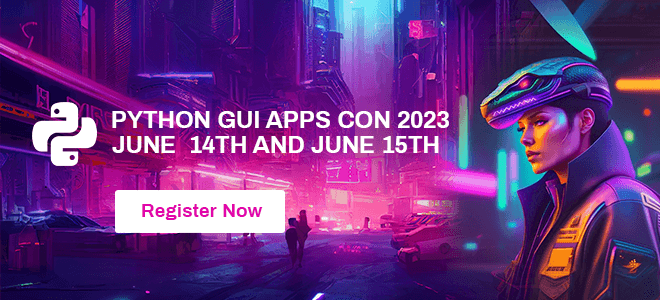 ---