Thesi Evolution Sphere es un ERP tecnológicamente avanzado, que se configura como la solución global para la planificación y gestión integradas de los recursos empresariales y está construido en Delphi. Según el desarrollador,"ThesiEvSphere incorpora módulos para proyectos de Industria 4.0 y es nuestra propuesta a la cabeza de la oferta nacional. Thesi Ev Sphere fue creado para facilitar la integración e innovación de los procesos comerciales corporativos, la centralización de la información y el control de gestión. La arquitectura de Thesi Ev Sphere incorpora una gama de soluciones que se diversifican según el tamaño de la empresa. La solución es dinámica y no estática, porque las empresas tienen la oportunidad de componer su configuración de ThesiEvS a lo largo del tiempo, comprando los módulos necesarios, de manera directamente proporcional a su crecimiento según el principio de "Pago por uso". ThesiEvS ERP te permite obtener ventajas en términos de eficiencia con la misma cantidad de recursos,reducir los costos de coordinación intraempresarial al promover la integración funcional de los procesos operativos ".
Sitio web
Galería de capturas de pantalla
Submit your own showcase app to the Delphi 26th Birthday Showcase Challenge!
---
Register for Python GUI Apps Con 2023 today!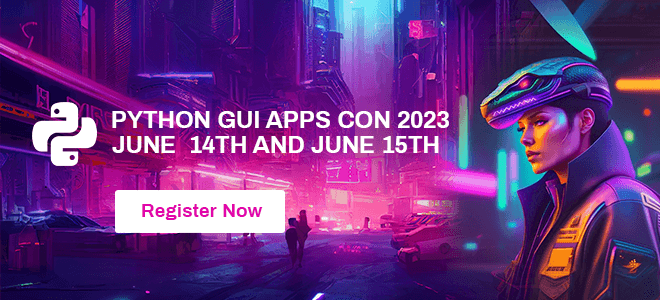 ---