Elynceus es una aplicación web para ayudar a identificar personas buscadas (criminales y secuestradas / desaparecidas) mediante el reconocimiento facial y está construida con Rad Studio 10.2.3 (C ++ Builder) e Intraweb XIV. Según el desarrollador, "La aplicación tiene tres propósitos principales: 1 – Identificar a las personas buscadas (delincuentes y secuestrados / desaparecidos) mediante el reconocimiento facial. Las personas buscadas generalmente no mantienen el mismo nombre. Por eso eLynceus es una gran innovación para su identificación. La identificación se puede realizar mediante búsqueda textual, descargando una imagen o tomando una instantánea desde una cámara web. 2– eLynceus también se puede utilizar como herramienta de protección en el hogar. En casa, los usuarios pueden conectar una cámara web o una cámara IP, que funcionará como un sistema de seguridad doméstico normal. Sin embargo, la información no se guarda en el dispositivo local sino en el servidor. Entonces, incluso si se destruye la computadora doméstica, los usuarios aún pueden recuperar la información guardada desde cualquier otro dispositivo que pueda conectarse a Internet. 3 – Utilizado en un dispositivo móvil, eLynceus puede ser una herramienta poderosa para proporcionar información para información criminal. La aplicación no solo toma instantáneas dos veces por segundo, sino que también registra las ubicaciones. Entonces, en el caso de una investigación de asalto o secuestro, la aplicación puede proporcionar información sobre las últimas personas que se vieron con la víctima y las ubicaciones, ¡información importante para resolver el caso! ".
Sitio web
Galería de capturas de pantalla
Submit your own showcase app to the Delphi 26th Birthday Showcase Challenge!
---
Register for Python GUI Apps Con 2023 today!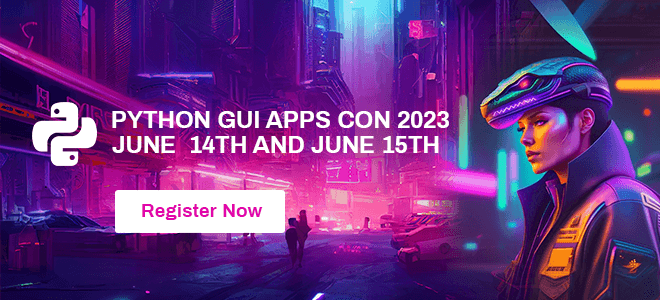 ---