Potente emulador de software para Univac 9200/9300, que incluye ensamblador, enlazador y utilidades originales de Univac, y está construido con Delphi. Según el desarrollador, "La serie UNIVAC 9000 (9200, 9300, 9400, 9700) fue una línea de computadoras introducida por Sperry Rand a mediados de la década de 1960 para competir con la gama baja de la serie IBM System / 360. La 9200 y 9300 (que solo difería en la velocidad de la CPU) implementó el mismo subconjunto restringido de 16 bits del conjunto de instrucciones System / 360 que IBM 360/20. Este emulador implementa un conjunto completo de instrucciones 9200/9300, lector de tarjetas, perforador de tarjetas, impresora y unidades de cinta Uniserver VIC. Incluye el ensamblador, enlazador, compilador RPG original de Univac y varias utilidades. Se proporciona una amplia gama de manuales originales de Univac, incluida una guía de instrucciones programada ".
Sitio web
Galería de capturas de pantalla
Submit your own showcase app to the Delphi 26th Birthday Showcase Challenge!
---
Register for Python GUI Apps Con 2023 today!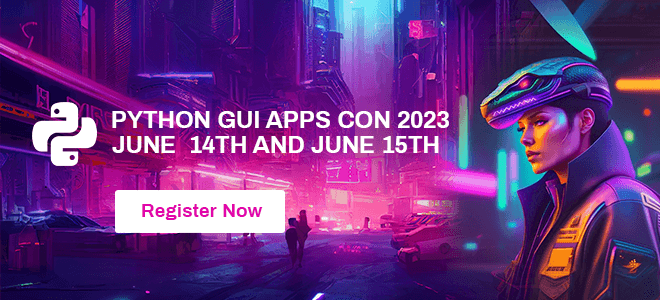 ---