SongShow Plus demonstra como um aplicativo bem escrito pode passar por tarefas aparentemente difíceis, como streaming em tempo real. Diante disso, o SongShow Plus – que agora está na versão 8 – é retratado como um controle remoto e uma ajuda para apresentações ao vivo e performances de palco, mas por trás desse modesto rosto público há muito poder.
Como o SongShow Plus flexiona seus músculos Delphi?
Destinado principalmente a igrejas e organizações semelhantes, SongShow diz: " muitas igrejas usam ferramentas de comunicação empresarial padrão como o PowerPoint para exibir conteúdo, mas essas ferramentas não são projetadas para o ambiente da igreja e têm sérias limitações. SongShow Plus é um software de apresentação projetado especificamente para igrejas com ferramentas para exibir escrituras, letras de músicas, apresentações de slides personalizadas para o conteúdo do sermão e muito mais ".
A produção de vídeo é uma parte importante dos orçamentos da Igreja, à medida que se modernizam e investem em tecnologia para envolver e informar suas congregações com vídeo ao vivo e mídia mista, como sobreposições de texto. O SongShow plus gerencia a taxa de transferência de vídeo ao vivo e pode lidar facilmente com várias camadas de mídia, tudo em tempo real.
Mais no SongShow Plus
O presidente da empresa, Doug Reece, tem uma grande quantidade de informações no site principal do SongShow Plus e também hospeda um blog e fórum de notícias.
A coleção de ferramentas do SongShow Plus não apenas permite que você exiba o conteúdo certo, mas também permite que você faça isso rapidamente e em qualquer lugar com uma coleção confiável de incríveis recursos de controle móvel. As funções de controle móvel para SongShow Plus incluem controle remoto, controle de programa e monitor de palco.
O aplicativo móvel SongShow Plus foi projetado para funcionar em parceria com o aplicativo de desktop SongShow Plus 8.4. Com SongShow Plus 8.4 instalado e o dispositivo móvel ambos na mesma rede os dois trabalham em harmonia, perfeitamente para os usuários, mas com todos os detalhes técnicos de como se interconectam escondidos e cuidados para eles.
RAD Studio é o segredo do sucesso
Os componentes, temas do RAD Studio (SongShow Plus usa os temas FMX para ter uma boa aparência) e a linguagem Delphi ou C ++ podem elevar seus aplicativos de um design a um programa real nas lojas de aplicativos iOS e Android.
Local na rede Internet
Google Play
Galeria de capturas de tela
---
When are you going to take that great idea you had and turn it into reality?
---
Register for Python GUI Apps Con 2023 today!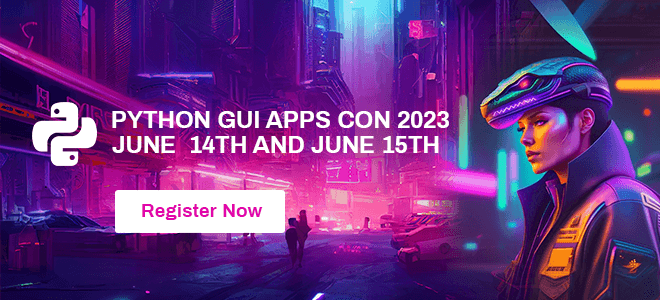 ---