Tengo la edad suficiente para recordar los días en que las películas solían tener mensajes de derechos de autor en los que los años se enumeraban en una serie de letras. Me gusta pensar que se sumó a la magia de la experiencia cinematográfica en pantalla grande ver cosas como MCMLXXVI debajo de ese león rugiente o un enorme gong golpeado para señalar el inicio de un viaje al país de las maravillas cinematográficas. Unos años más tarde, nuestra escuela todavía nos estaba enseñando a leer los números romanos como se los conocía. Un arte que se desvanece ahora junto con el código Morse y agujeros para zurcir en los calcetines.
Aplicación móvil Roman Numbers
"Roman Numbers" es una aplicación móvil producida por la desarrolladora española Demontriz programación que intenta mantener vivo el arte perdido de leer números. Presenta este sistema de numeración de dos mil años de antigüedad a la generación más joven del siglo XXI, conocedora de las computadoras. Escrito usando RAD Studio Delphi usando la plataforma multiplataforma FireMonkey FMX para hacer un excelente uso de los dispositivos móviles del usuario, es una excelente manera de hacer que el aprendizaje sea divertido.
Una aplicación móvil para convertir números romanos a decimales y viceversa
La aplicación convierte números arábigos en números romanos y está especialmente dirigida a niños. Pueden escribir cualquier número entre 1 y 999999 y la aplicación mostrará el número romano equivalente. También puede escribir cualquier número romano entre 1 y 999 y verificar su valor decimal. Entonces, ¿sabe qué es DCCCLXXXVIII en el sistema decimal basado en 10?
Sitio web
Google Play
Galería de capturas de pantalla
---
Do you have a great idea for an educational app? Why not use the power of RAD Studio Delphi to bring it to life?
---
Register for Python GUI Apps Con 2023 today!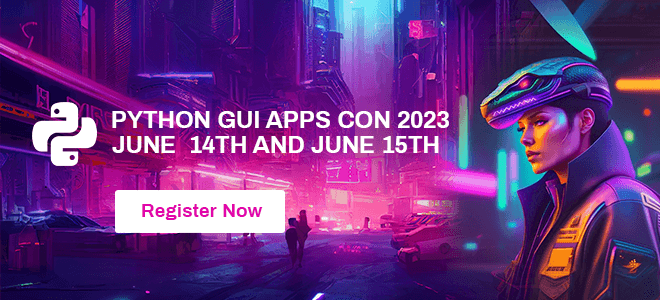 ---